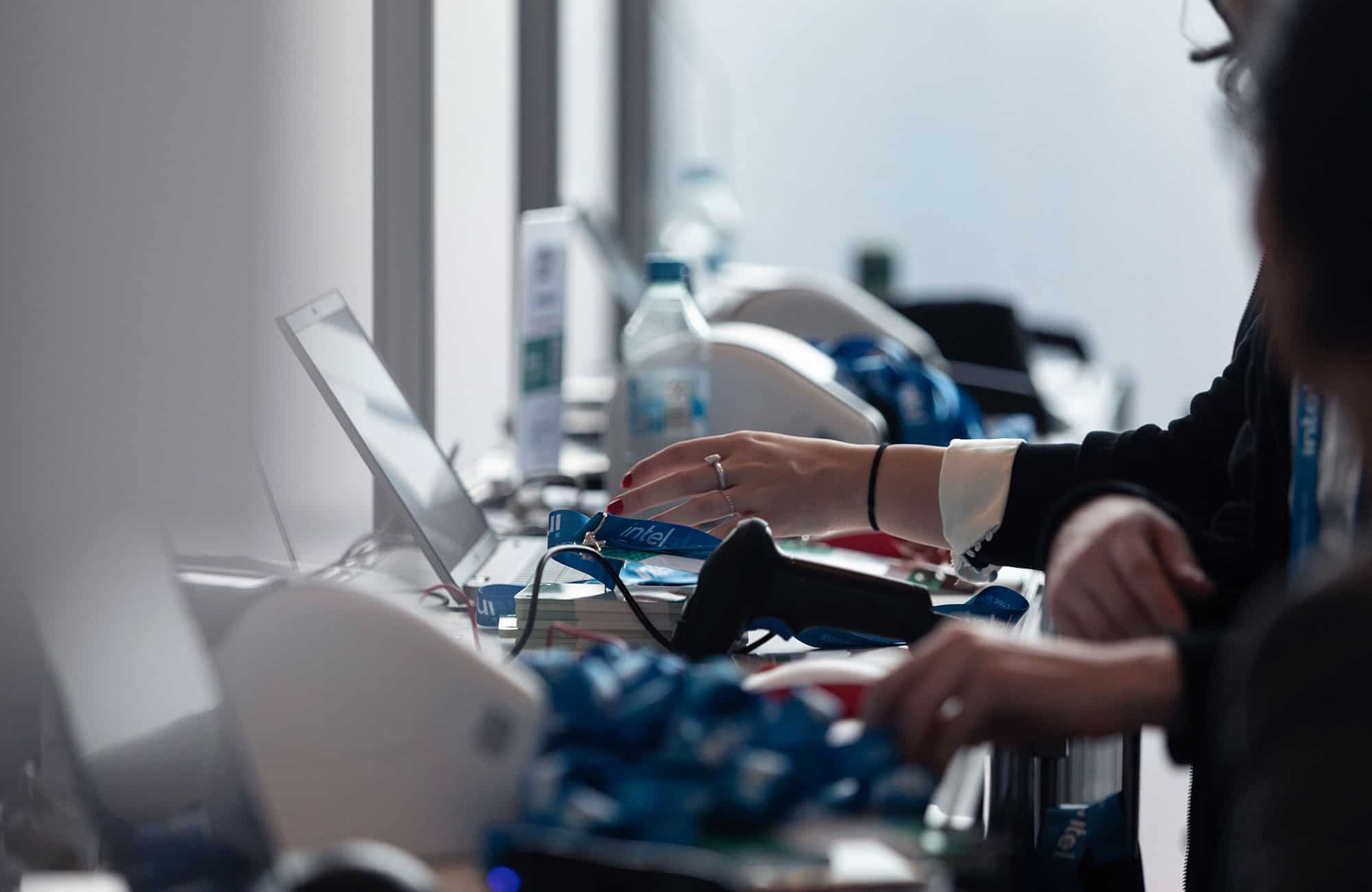 MSP GLOBAL FAQs
Frequently Asked Questions About MSP GLOBAL
This page holds the answers to most questions you might have about MSP GLOBAL: who it's for, how to register, how to get there, and more.
Do You think MSP GLOBAL is not For You?
If you work in the managed service provider space, MSP GLOBAL is DEFINITELY for you. In over 20 years of event management, we hear the following statements a lot. That's why we design our events to be genuinely valuable for everyone who attends.
It's too expensive!
Getting to meet all these leaders in the MSP and adjacent industries in one place, with no distractions—and once-in-a-lifetime networking events is worth every penny. Most events have boring hotel-lobby mixers for twice the price: instead, you'll be racing around the Nürburgring with your future partners and customers. MSP GLOBAL was created by the CloudFest team: for 20 years they've been creating environments where deals happen.
I don't want to listen to a bunch of boring sales pitches!
We know. That's why the MSP GLOBAL agenda is results-focused. You'll meet around 50 different companies at the Nürburgring, each with their own perspectives, ideas, and offerings. We created the agenda independently, and we're bringing the top recognized experts in the MSP industry all to one place.
I don't have time to go to a race track in Germany!
You don't have time NOT to go. The quality of attendees is very high: mostly C-level and senior leadership. It would not be possible for any company's team to even get all these people on the phone within several months—never mind in three days!
It's hard to get there!
You can reach Cologne or Frankfurt from anywhere in the world quite easily, and from there, it's only around an hour to the track. It's similar time-wise to getting to central London from Heathrow, or Manhattan from JFK.
FAQ
MSP GLOBAL is a three-day intensive gathering that connects managed service providers and IT professionals from around the world with the tools, insights, and personal connections to grow their businesses and deliver maximum value to their customers.
Managed Service Providers, Value-Added Resellers, Managed Security Service Providers, Direct Market Resellers, Systems/Software Integrators, and anyone who works in digital enablement will find great value in attending MSP GLOBAL.
The Standard Pass is like general admission at a concert or football game. This gets you to the main event spaces, including the Nürburgring race track; main and breakout sessions; and all the big parties, concerts, and networking events.
The VIP Pass is like box seats at the Grand Prix. Besides all the benefits of the Standard Pass, you're also invited to VIP-only networking events, dinners, and sessions, as well as the VIP Lounge during each day of MSP GLOBAL. You'll also have access to our fleet of shuttle cars to quickly get you to where you need to go, as well as concierge services at your hotel.
It's pretty streamlined:
Choose the pass you want.
Choose which hotel you want to stay at (optional).
Enter your data for registration and networking purposes: please use company mail and your LinkedIn profile (if you have one).
Check out and wait for your confirmation email. (Be sure to check your Junk folder: we won't take it personally.)
That's it!
The MSP GLOBAL community is a tightly-knit B2B crowd, and the sessions and networking topics are not for a lay audience. If those outside the industry showed up, the networking would be less helpful for you in reaching your business goals. When registering, be sure to use your company email address and include your LinkedIn profile (if you use LinkedIn).
We check each new registration to be sure that you're professionally active in the MSP space or its adjacent industries. Normally this takes us less than 48 hours.
After checking your registration, we could not confirm that you're affiliated with a company or initiative that works in the MSP space. You are welcome to reapply when your role changes, or if you applied with your personal email by mistake.
Since we check each new registration to make sure you're active in the MSP space, free and personal email services make this impossible to do with the number of registrations we receive.
Yes, of course! When you open the MSP GLOBAL Registration Tool, you'll see an upgrade option. Either enter a VIP voucher code (if you have one), or upgrade your pass yourself using your credit card/PayPal. Either way, it only takes a moment.
You can find your invoices in your MSP GLOBAL account. To access your account, check the email you received just after submitting your registration.
You can add services such as hotel reservations and updates. You can also check invoices and add profile and company info, which you'll need for all the networking that goes on at MSP GLOBAL.
No, but you can pass on your pass and hotel registration to a colleague or friend in the industry. Please check our Terms and Conditions for details.(Link to T&Cs)
Of course, everyone wants a MSP GLOBAL badge! Your badge will be waiting for you when you check in to your hotel, or it can be picked up at our Registration and Information Desk at the main entrance to the Nürburgring complex.
MSP GLOBAL attendees are decision-makers in the managed service provider (MSP) space, as well as the industries directly adjacent, such as telecommunications, etc. None of the content is geared towards a lay audience.
MSP GLOBAL takes place at the Nürburgring race track, in the town of Nürburg. If you plan on arriving by car, please use this address for your navigation system:
Nürburgring 1927 GmbH & Co. KG
Otto-Flimm-Straße
53520 Nürburg / Eifel
We will be running shuttle bus service between Koblenz Main train station and the Nürburgring. You can see the full schedule on our shuttle bus page.
Yes! Free shuttle buses run between the event hotels in Nürburg and the main entrance, as well as to and from Koblenz. You can see the full schedule on our shuttle bus page. All aboard!
If you have a VIP pass, you have access to private shuttle service throughout the course of MSP GLOBAL. You can see the full schedule on our shuttle bus page. Be sure to carry your VIP badge with you at all times so you don't get left by the side of the road!
There are many car-friendly options at the Nürburgring, which is not very surprising. Some of the hotels feature free parking, so check the Accommodations page. Here are some other options, all with in a few moments' walk of the main entrance:
Underground parking at the Lindner Nürburgring Congress Hotel: 20€ per day
Above-ground parking at Lindner Nürburgring Congress Hotel: 16€ per day
Underground parking ring°boulevard : 12€ per day
Parking lot at the Lindner Nürburgring Motorsport Hotel: 16€ per day
Underground parking at the Dorint Hotel: 14€ per day
Go to your MSP GLOBAL account page and click the "Forgot Password" button. But don't reset it to "password" or "12345" or anything like that, okay?
While hotel bookings are nonrefundable, you can book additional nights through your MSP GLOBAL account. (We recommend being here for all of the parties and racetrack events, obviously!)
Yes, and we've made the process easy. Visit your MSP GLOBAL account and enter your data in the appropriate section: the letter will be generated automatically.
The email address you use to register will be the reference point for all communications from MSP GLOBAL, including your pass and hotel. This cannot be changed once you create your registration account. Oh, and definitely use your work email.