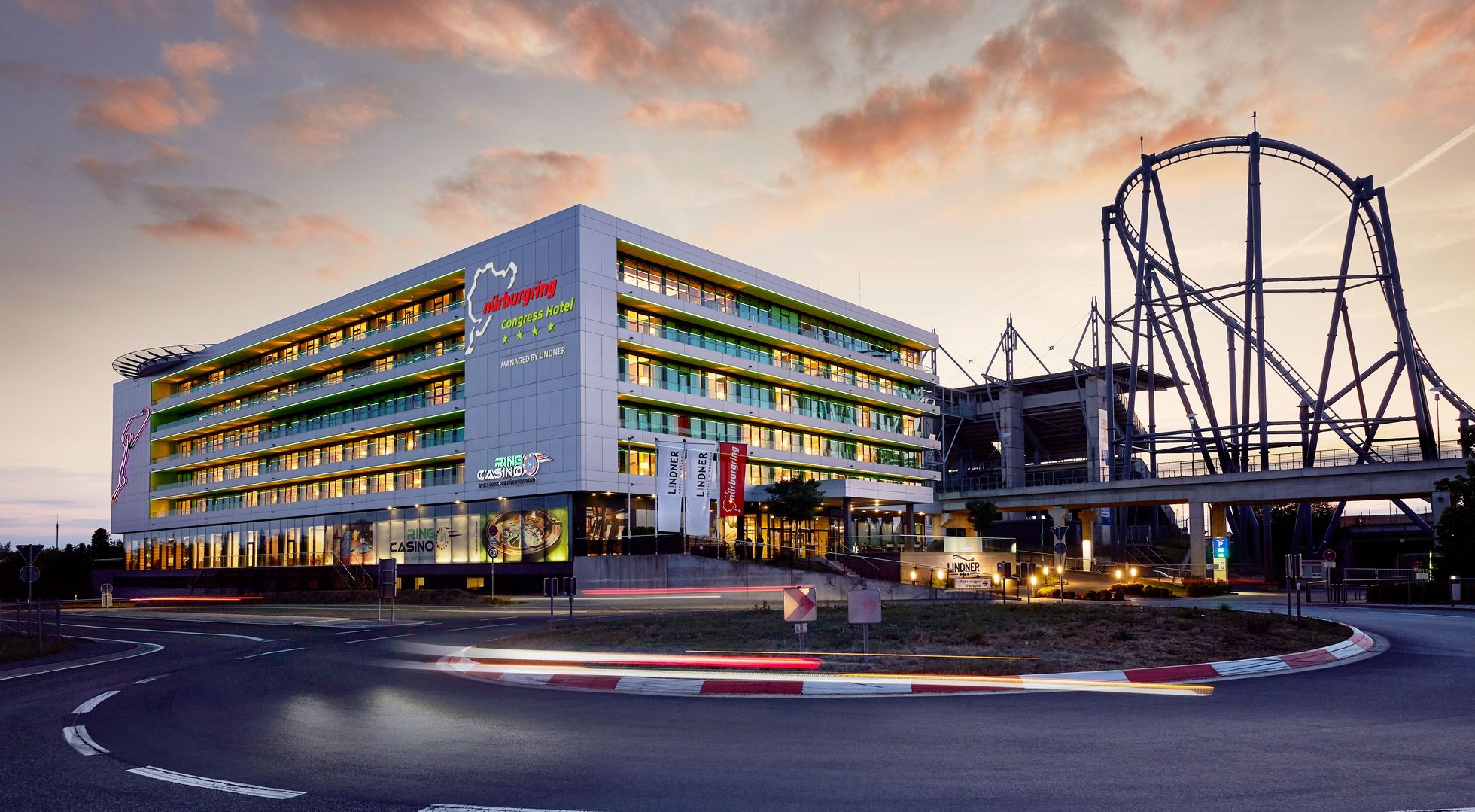 NÜRBURGRING CONGRESS HOTEL
Open from November 13 – 17, 2023
The Lindner Nürburgring Congress Hotel is located right on the starting line of the race track. It features onsite luxuries such as a casino and helipad, with a commanding view of the region's natural beauty as well.
Rooms
The Lindner Nürburgring Congress Hotel meets all your needs. Classy and exclusive furnishings and the perfect combination of well-being and functionality. Its multi-media equipment is state of the art and the atmosphere in all categories is elegant, casual and cozy.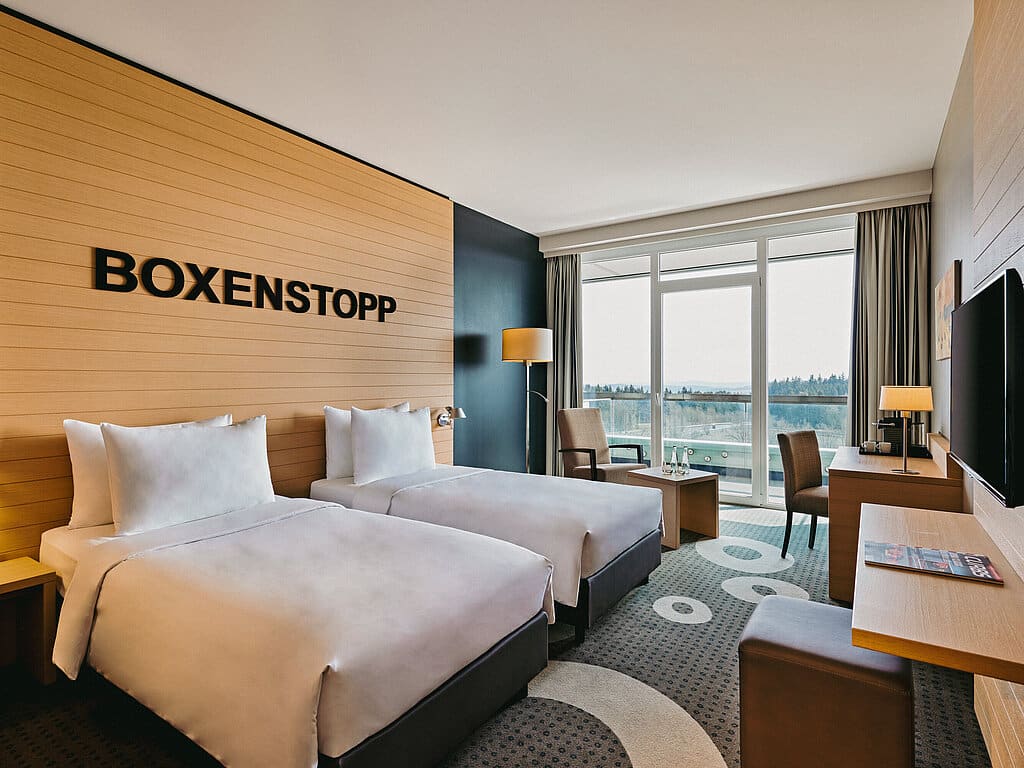 Comfort Class Room (1 guest)
The Comfort Class rooms feature charm, elegance, and all the practical conveniences you need for your stay at the Nürburgring. Soak up the vibes from the Grand Prix circuit and enjoy your view of the beautiful landscape.
Price: 289 € excl. VAT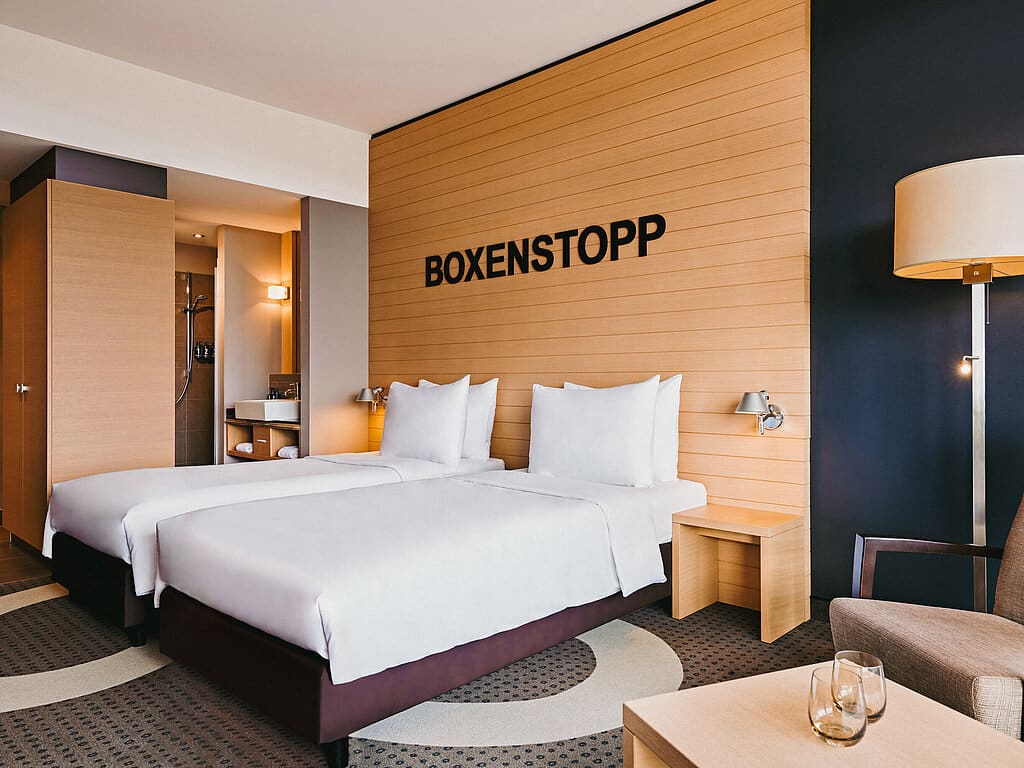 Comfort Class Room (2 guests)
You and your traveling companion have room to stretch out in this charming and practical room. Whether working or relaxing, you'll have all the comforts close at hand—just steps from the race track!
Price: 349.00 € excl. VAT
Location
Stefan Bellof-Straße, 53520 Nürburg, Germany
Do you want to stay here?
Register now and reserve your room!