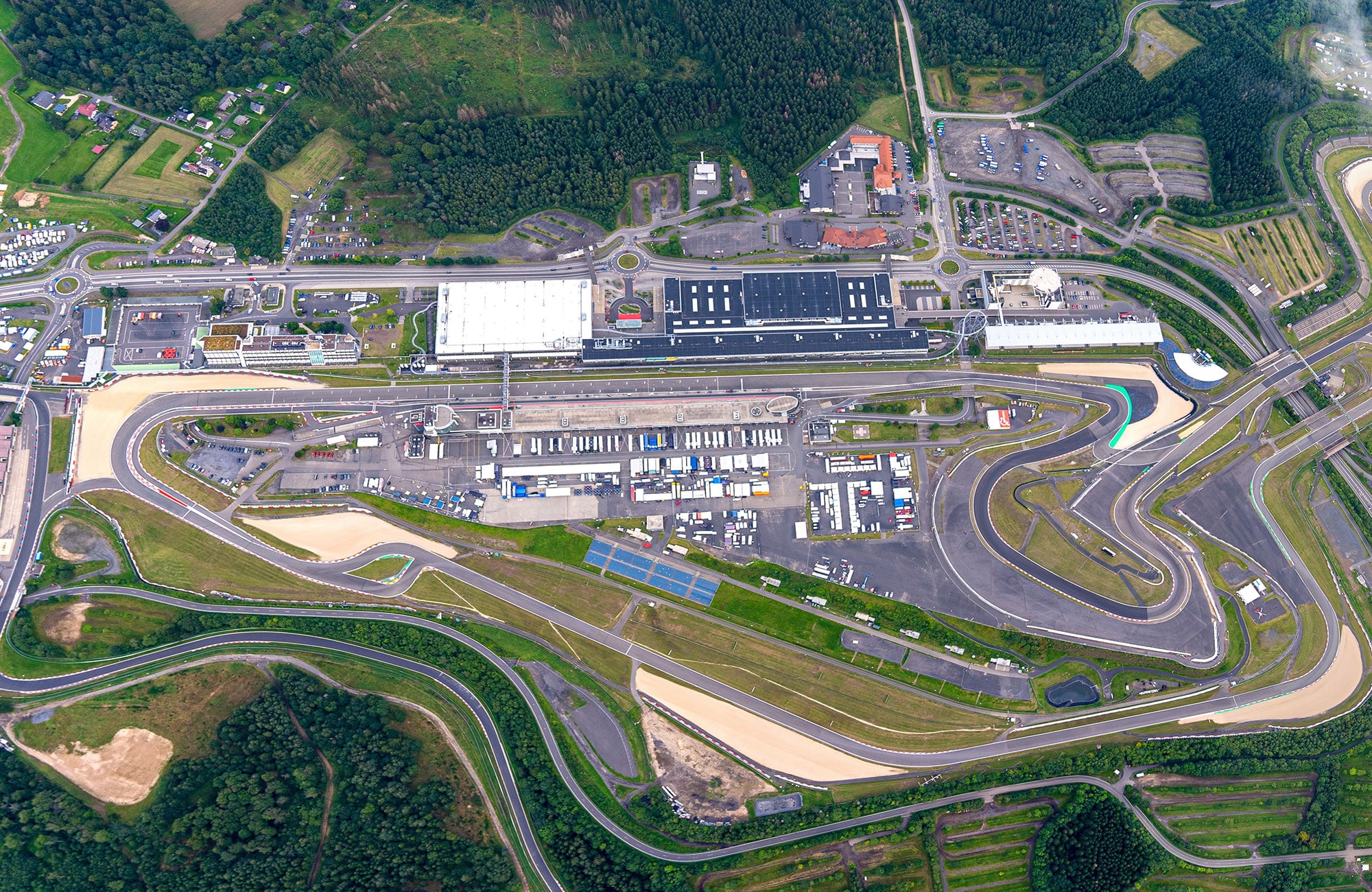 LOCATION AND
TRAVEL
Nürburgring, Germany
MSP GLOBAL takes place at the Nürburgring race track, in the town of Nürburg. The Nürburgring is famous for both high-performance technology (Endurance Series racing) and rock 'n' roll (the Rock am Ring festival), so it's the ideal location for an MSP event!
If you plan on arriving by car, please use this address for your navigation system:
Nürburgring 1927 GmbH & Co. KG
Otto-Flimm-Straße
53520 Nürburg / Eifel
Driving times
From Cologne-Bonn Airport (CGN): 1 hour
From Frankfurt International Airport (FRA): 1 ½ hours
From Frankfurt Hahn Airport (HHN): 1 hour
From Dusseldorf Airport (DUS): 1 ¾ hours
Free shuttle service between hotels and the event venue
Event Map
Getting to the Nürburgring is only the first step in your adventure. Here is the MSP GLOBAL event map, to help you find your way to the Exhibition Area, stages, meeting spaces—and of course the race track.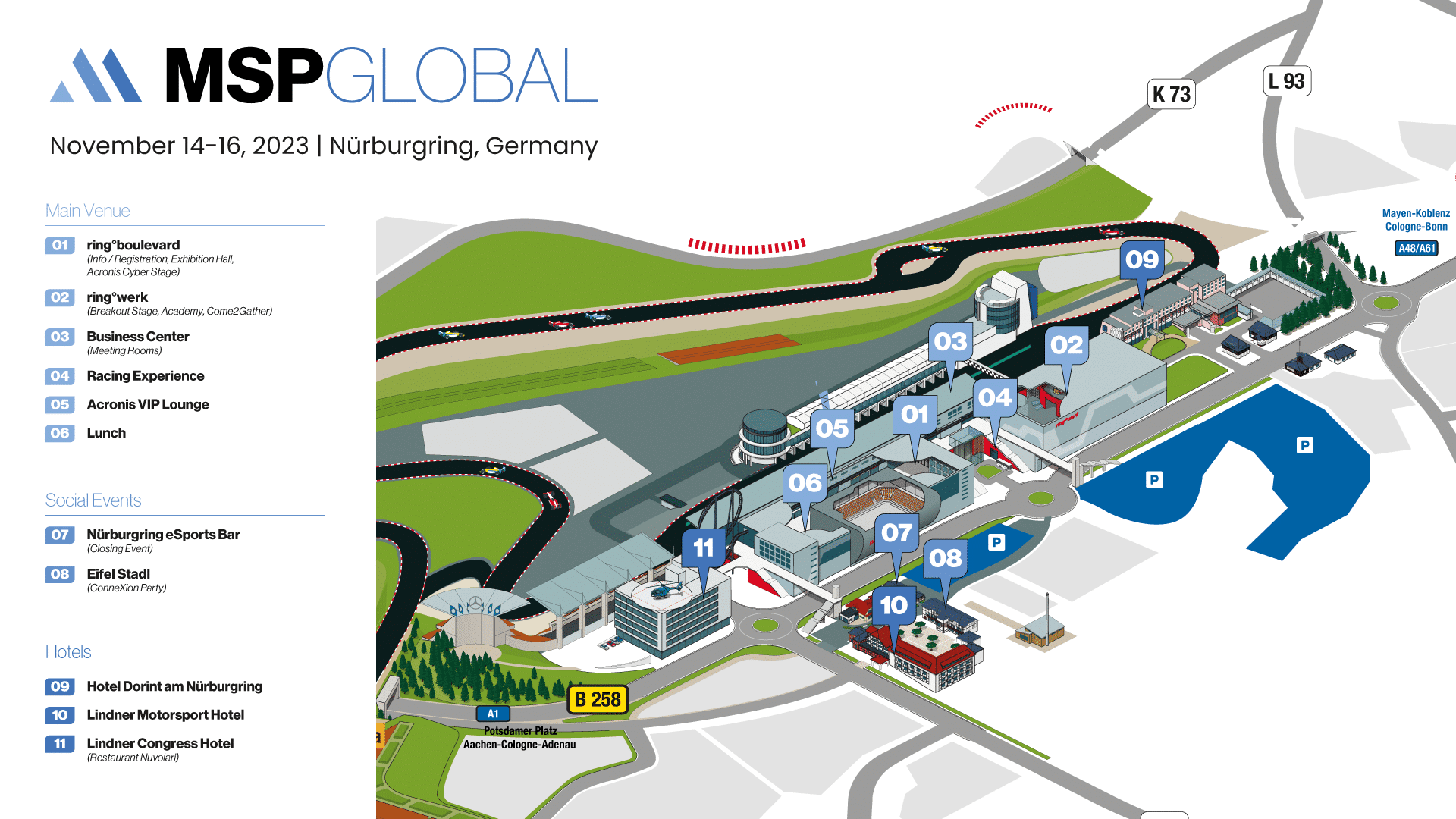 MSP GLOBAL hotels will sell out:
Book your room now!