MSP GLOBAL Newsletter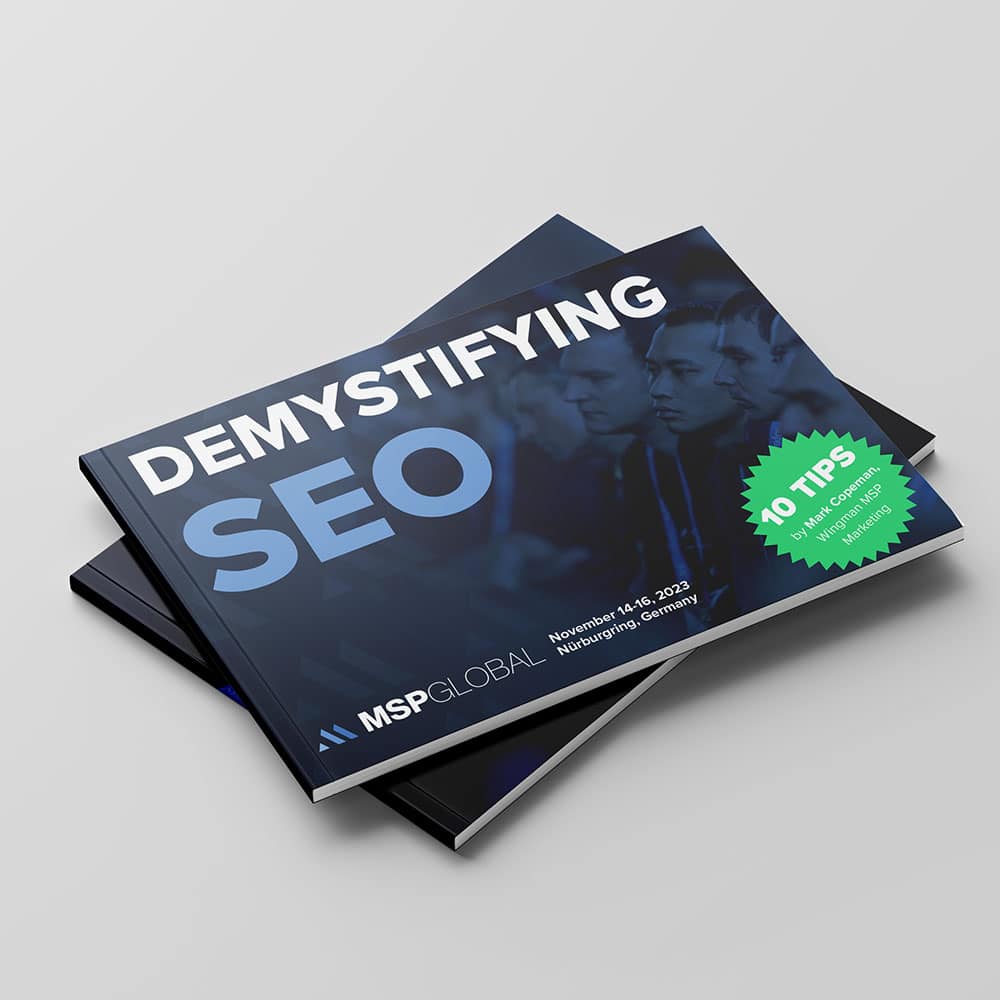 In the highly competitive MSP business, a good website strategy is necessary. This includes an SEO discipline that sets you apart from the competition. At MSP GLOBAL 2023, the leaders in the service provider space are gathering to learn, share, and form partnerships at the world-famous Nürburgring race track, and MSP marketing is an important part of the agenda.
Mark Copeman, the "MSP Website Whisperer" of Wingman MSP Marketing, has created a really useful guide called Demystifying SEO, just for you. The best part is that you can get it for free!
All you have to do is subscribe to the MSP GLOBAL newsletter. Besides the SEO guide, you'll also stay up to date on the world's top MSP-industry event. So what are you waiting for? Get Mark Copeman's MSP SEO guide, and get a head start on your next marketing campaign.
---
Sign up and get the SEO Guide